Horchata de Chufa (Tiger Nut): The Famous Summer Drink from Valencia
---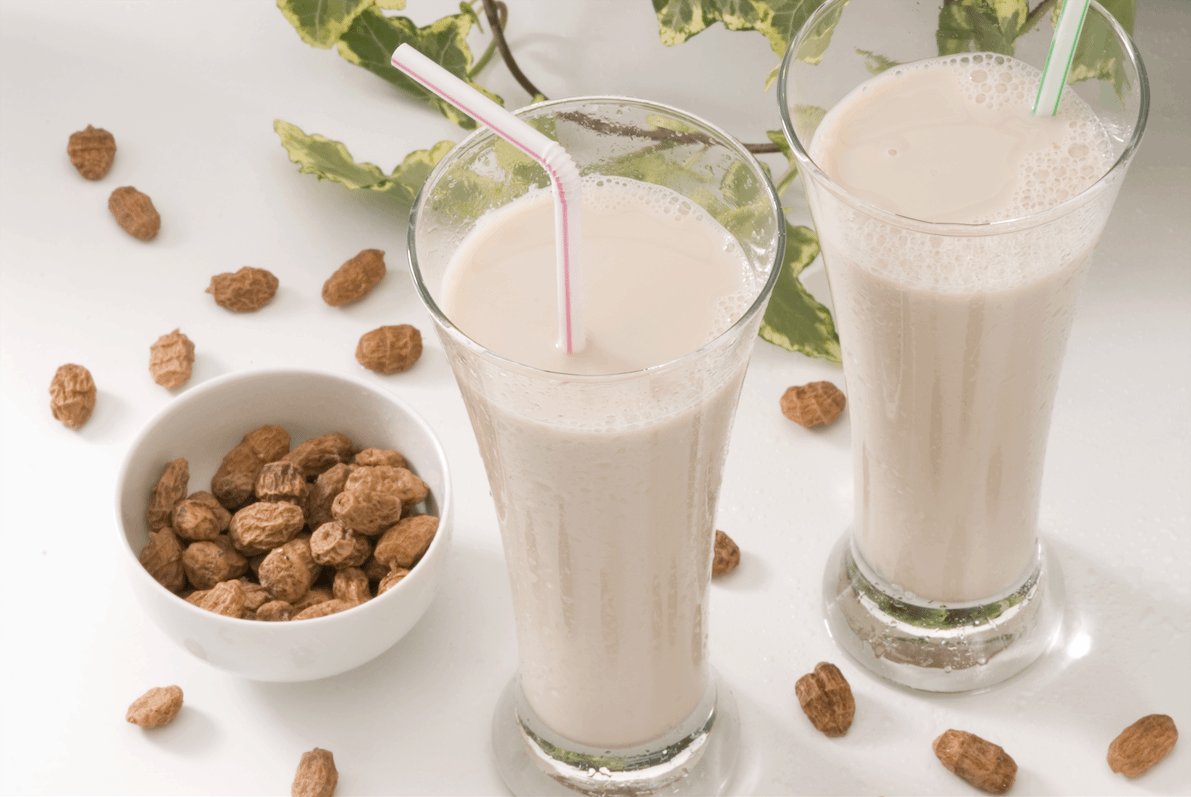 A symbol of Valencian gastronomy, Horchata Valenciana, also known as Orxata de Xufa (in Valenciano) or Horchata de chufa, is a very popular, delicious, milky-looking, and refreshing summer drink consumed throughout Spain during the hot summer months. This highly refreshing and delicately flavored drink is part of the Valencian culture and has been consumed there for centuries.
It is made from the tubers of the coquillo plant, which in Spanish is known as chufa (tiger nut), hence the name "horchata de chufa", which has a sweet and refreshing taste that is well known all over the world. Other than tiger nuts, the drink usually only contains water and sugar. Although it is common that its flavor is enhanced with ingredients such as cinnamon and lemon peel. It is also possible to find healthier alternatives such as Valencian tiger nut milk without sugar.
It is a unique drink, which has a long history and a proven recognition and prestige, thanks mainly to its Denomination of Origin status (appellation of origin). This has led it to become a recognized and consumed drink all over the world.

Origins of the Horchata Valenciana (D.O.)

Tigernut is a tuber that grows on the roots of the herbaceous plant Cyperus esculentus or Juncia avellanada. It is native to the Sahel and was first cultivated in Egypt more than 3,000 years ago, as confirmed in discoveries in the tombs of the Egyptian pharaohs.
From Egypt, the tiger nut plant expanded throughout northern Africa, and eventually, it was brought to Spain by the Arabs, where the Mediterranean soil proved to be very well adapted to its cultivation.
Since then, it has been mostly cultivated in the Valencia region and Spaniards began drinking tiger nut milk, which is at the origin of today's horchata Valenciana, which enjoys a Denomination of Origin (D.O.), or appellation of origin status.
Horchata with an official D.O. quality mark is made in just sixteen different towns in the 'Horta Nord' area just to the north of the city of Valencia, the only region in Spain with an adequate climate for the growing of tiger nuts, and that gives them a unique sweeter and stronger taste.
The sixteen Valencian municipalities growing tiger nuts protected by the quality seal, the only one that guarantees its Valencian origin, are Albalat, Alboraia, Albuixech, Alfara, Almàssera, Bonrepòs, Burjassot, Foios, Godella, Massalfassar, Meliana, Montcada, Museros, Paterna, Rocafort, Tavernes Blanques, València and Vinalesa. In aggregate, these 16 municipalities cover around 485 hectares of tiger nut fields, with an approximate annual production of 8,000 tonnes, which is normally all sold by the time it is harvested.
The appellation of origin quality mark is regulated by "El Consejo Regulador de la Denominación de Origen Chufa de Valencia", which certifies the companies with the Chufa de Valencia quality seal, offering an extra-quality guarantee to the consumer, and also contributes to the maintenance of the customs and traditions in the cultivation of tiger nuts and the production of tiger nut milk in Valencia.
Within this Valencia region, the town of Alboraya, just outside the city of Valencia, is the epicenter of the production of Horchata in Valencia, where it is easily recognizable with its hundreds of chufa fields. A combination of the surroundings, the productivity of the land, the availability of water, and a good climate result in an exceptional product.
In Alboraya, there is a Horchata museum located at an old farmhouse called El Machistre. In the museum, it is explained in great detail the culture of the tiger nut and the evolution of the Horchata in Valencia.
What is a Chufa?
Tiger nuts have a sweet taste similar to coconut or nuts, and are used for various products such as cookies, bars, mueslis, etc. But in Spain, it is mostly used for the production of Horchata de chufa.
The tiger nut is not actually a nut but a root vegetable, and the products made with it do not cause allergic reactions. It is a great source of protein and it is naturally vegan. Some people even use horchata as a substitute for dairy milk. In recent years, the tiger nut has been talked about all over the world thanks to its consideration as a "superfood", comparable to others such as quinoa or chia, due to its outstanding nutritional properties.
Tiger nuts grow on the ends of the plant's long sleek roots. They can be round or elongated and are of a dark-brown color if harvested late and darker the longer they are left to dry out and stored. The plant requires substantial watering and is usually harvested during the coldest months of the year.
Tigernuts are composed of carbohydrates, fiber, proteins, and fats. They contain a certain earthy, naturally sweet flavor and aroma. Its texture is interesting, as it is hard on the outside, but tender on the inside. When chewed raw at first they are a bit hard and crunchy but melt in the mouth after chewing.

How to Enjoy Horchata
Horchata should be ideally consumed fresh and very cold on the spot, served for merienda or a sweet snack after lunch, or as a cold treat at any moment of the day, mainly in outside social gatherings at café terraces in the afternoon or night during the hot summer months.
In Spain, the best fresh horchata is usually found in a horchateria or orxateria, establishments mostly focused on the production and sale of horchata. In Valencia, there are also hundreds of fresh horchata stand sellers across the city.
These days, horchata is available year-round in many shops and supermarkets, although many horchaterias make a seasonal vacation break closing their doors during the winter months.
Horchata is commonly consumed with some flavor-enhancing ingredients such as cinnamon (canela) and lemon peel.
In Valencia tradition, horchata is also often times consumed with a farton, a baked sweet kind of pastry that goes perfectly together.  Fartons are also original from the Valencia region and are made with flour, milk, sugar, oil, eggs, and yeast. After baked, fartons are covered in glazed sugar.
Types of Horchata
There are many alternative recipes to the traditional one. These can be made from rice, soy, or nuts such as almonds. They can be found with more or less sugar, with honey, with lemon or cinnamon, etc.
With the passage of time, and as it spread to other parts of the world, other types of horchata emerged due to the availability of other types of ingredients such as cereals, nuts or rice.
When horchata was imported to the Americas, in Mexico it quickly was transformed into the Mexican rice horchata, as it is most commonly known there. Mexican Horchata is made out of rice, milk, vanilla, and cinnamon and is served in many Mexican restaurants.
Horchata is also very popular in other countries of Latin America, in which the ingredients vary depending on the region, using cereals, tubers, almonds, morro seed, rice, etc.
Moreover, horchata can take several forms: natural (fresh), pasteurized, sterilized, UHT, concentrated, condensed, frozen and powdered.
Another option is as slush ('granizada') or even frozen consumed as ice cream (helado de horchata).
How Horchata Valenciana is Made
Once harvesting of tiger nuts has been completed, the tuber is stored in containers with chlorinated water, during which time the tiger nut separates from the plant and its skin. It is then completely dried out over the following three months in a covered building. Afterward, damaged tiger nuts and impurities are removed.
The tiger nuts are washed thoroughly, and when completely clean they are left to soak in cold water for 12 – 24 hours before they become soft enough to liquidize.
Horchata is then made by soaking the tiger nuts until they are soft enough to blend. Afterward water, cinnamon, and sugar are added to create the perfect sweet drink.
Health Benefits of Tiger Nuts
Many people regard horchata simply as a cold refreshing drink, but it is much more than that. Horchata is a healthy refreshing drink, highly diuretic, and energetic.
It is a rich source of nutrients such as vitamin C and vitamin E, minerals such as phosphorous, magnesium, potassium, calcium, and iron as well as starch, unsaturated fats, protein, and enzymes that improve digestion.
It contains 30% less fat than other nuts, although it is rich in Omega-9 acids and oleic acid which improves cholesterol levels. It does not contain fructose or gluten, so it is considered of great nutritional value.
Thanks to its fiber content, it acts as an appetite suppressant, giving a feeling of satiety for a long time. The levels of fiber it contains are higher than those of oats, chia seeds, and bran.
Tigernuts contain many properties that are good for the digestive system, besides having a great nutritional value. It minimizes vascular and coronary problems. It helps to reduce constipation and colon diseases. Horchata lowers cholesterol, helps with digestion, and decreases gas and bloating.
The drink doesn't contain caffeine or other stimulants, which makes it suitable for kids and pregnant women as well.
The chufa or the tiger nut is really good for sportsmen and women as these nuts give a lot of energy.
Last but not least, gluten intolerant people can drink this as well because the beverage is gluten-free.